Plywood Column Wrapping
In an attempt to dress up the main entrance of my house I decided to try wrapping my 4×4 support beams with some custom made plywood wrapping.
The warpping is made from 18mm exterior grade baltic birch plywood and the decorative touches are routed on my cnc.I started removing the old railing and the overgrown climbing ivy.
This is an old picture as I did not take any photos before tearing it down.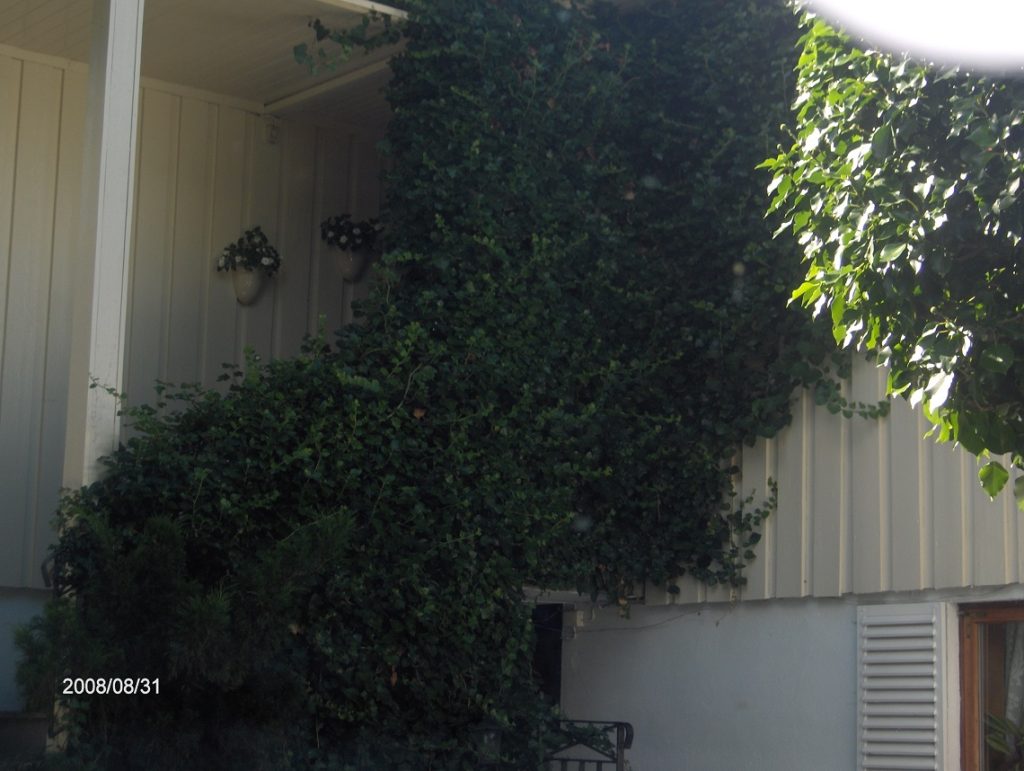 First post in place. Built 2 halves, mitered at the corners to ease on the installation.The lower part is just doubled outside the other wrap.And some molding are attached, and caulked.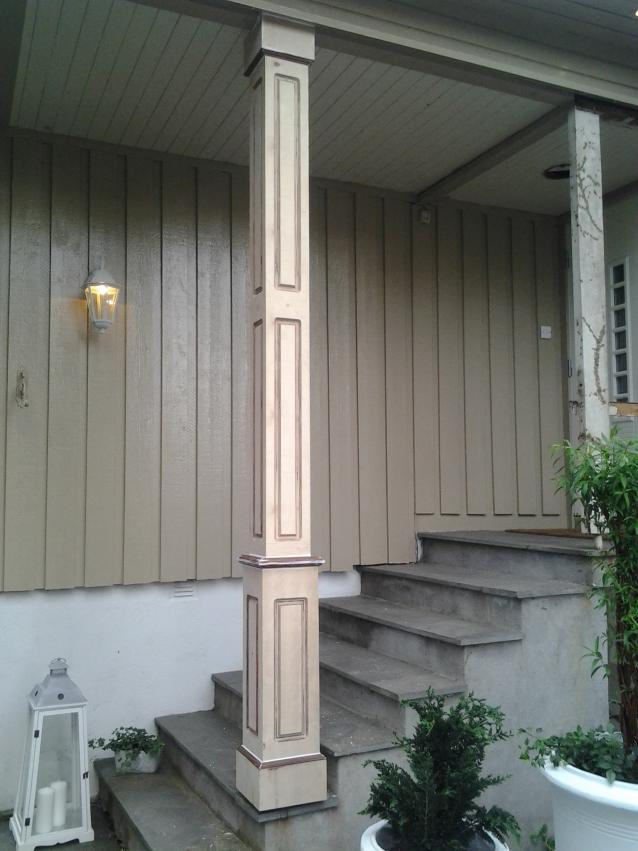 During installation a huge storm brewed, and as I did not want the plywood to get wet before priming it, I had to work under a tarp.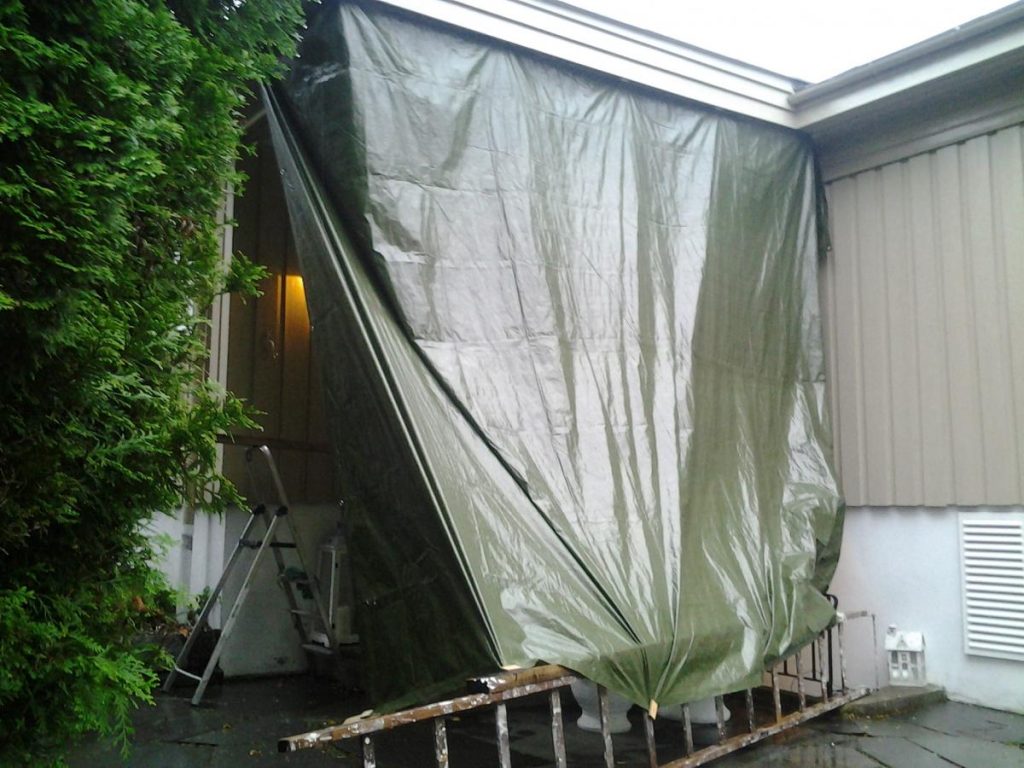 Second post in place and the first one primed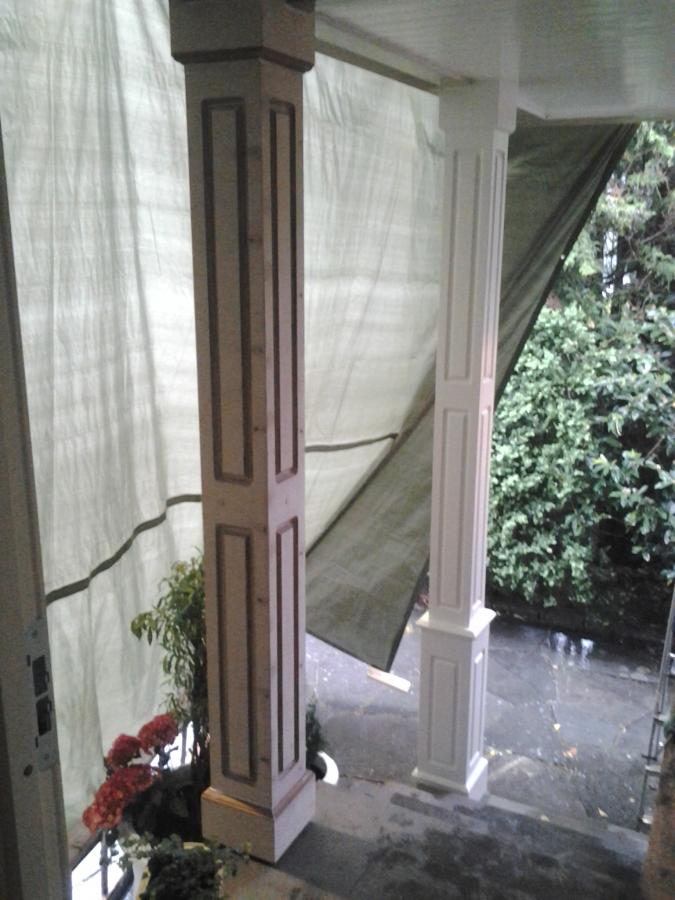 I made sure to lift the wrapping 1″ above the stairs to prevent it from getting too wet. The ends of the plywood are of course also primed and painted.
Both columns painted and ready for some railing.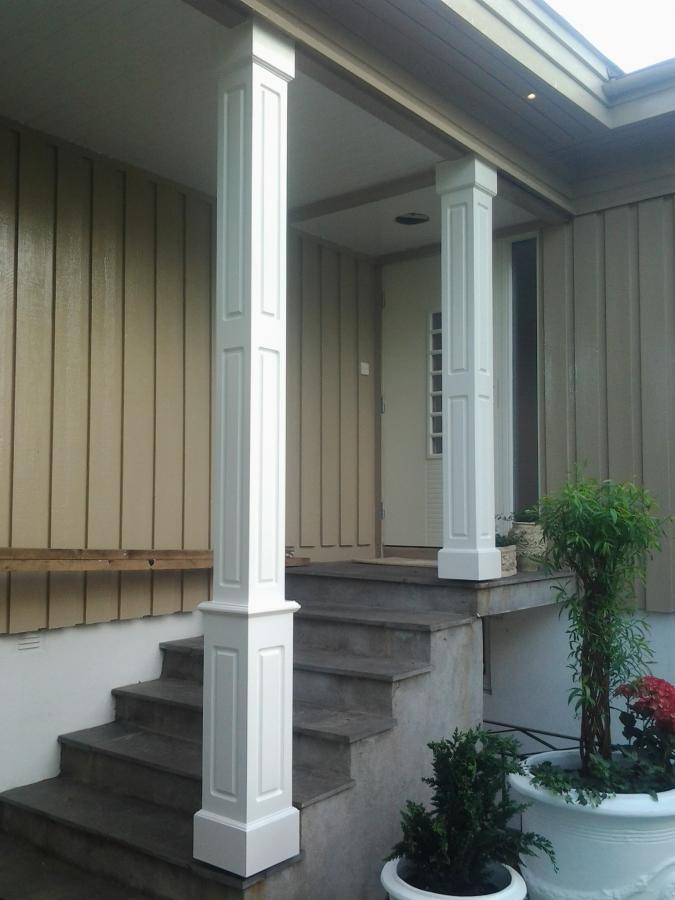 Railing in place and painted. I also painted the concrete on the stairs.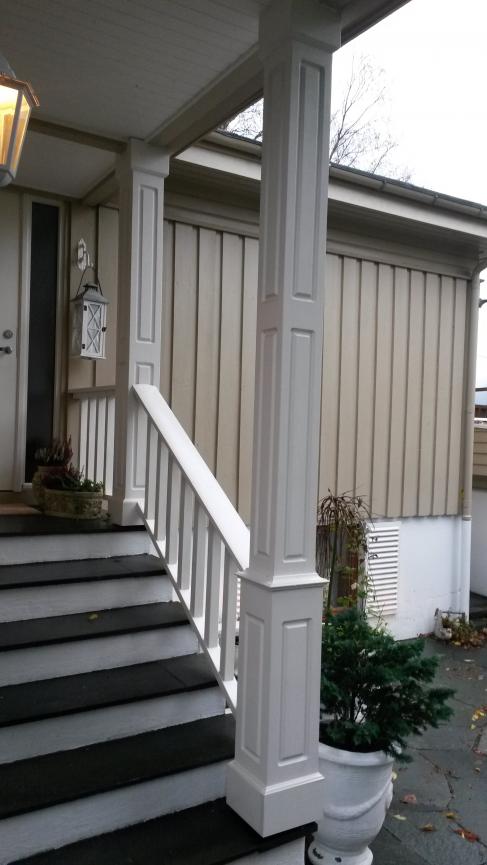 I did have to replace the top cap molding on the largest wrapping, due to it beeing to flat and gathering water.The water would sit and affect the moulding.I made all the mouldings from reclaimed teak wood from my old front door that was also replaced during the facelift.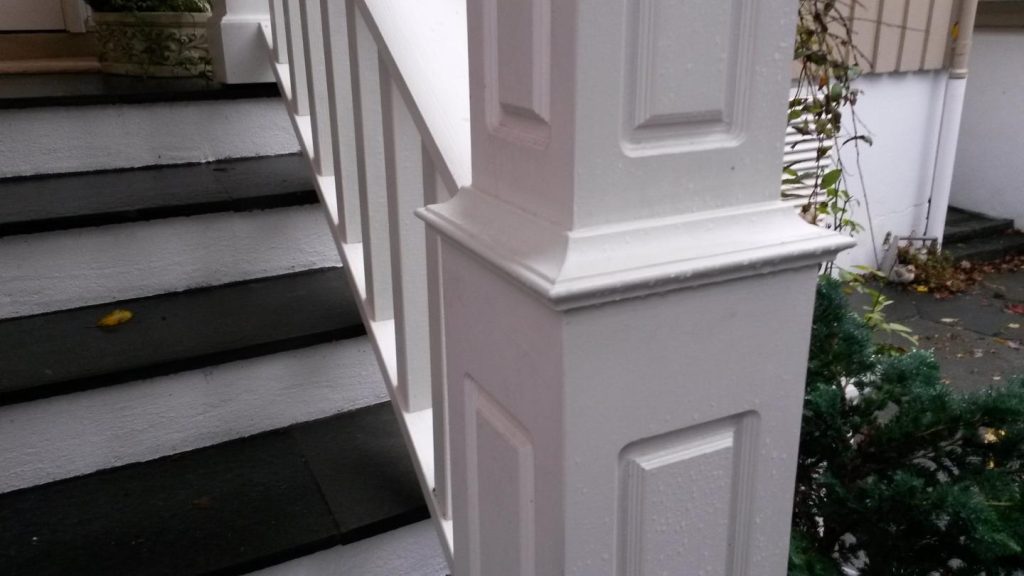 Finished entrance with all parts installed and painted.